Guide to the Coolest Speakeasies in Manhattan
During the United States Prohibition, thousands of New York City locals were involved in the making, selling, or transporting of banned liquors. Many of them started secret bars called "speakeasies" that were built for enjoying nights of jazz and booze in tucked-away locations. And although Prohibition ended in 1933, Manhattan has still maintained a lot of these mysterious and secretive spots. To experience a glimpse into the underground Prohibition days for yourself, here's our guide to some of the coolest speakeasies that Manhattan has to offer.
Attaboy
Operated by two former bartenders of the famous Milk and Honey cocktail bar, Attaboy was created with a speakeasy vibe in mind. Located at 134 Eldridge Street, visitors must knock on the front door or use a buzzer to enter this hidden spot. And instead of drink menus, one of the many mixologists can whip up a custom-made cocktail for you, depending on your tastes and preferences. With dimly-lit tables and a vintage feel, Attaboy is a great choice for an intimate night out in Manhattan.
Please Don't Tell (PDT)
Located inside of Crif Dogs at 113 St. Marks Place, Please Don't Tell is one of the most cleverly disguised speakeasies in Manhattan. To enter, visitors must step into a vintage telephone booth at the back of the restaurant and ring a buzzer on the inside. A hostess will then open up a secret door so that you and your group can enter. Not only do you feel like you're getting VIP treatment by entering this secret spot, you can also order from Crif's delicious menu while sitting at the luxurious and cozy PDT bar.
The Back Room
The Back Room is one of the original Manhattan speakeasies that operated during Prohibition and is very tricky to find. Located by looking for a "Lower East Side Toy Company" sign at 102 Norfolk Street, visitors must go through a gate and down a flight of stairs to reach this secretive spot. The search is definitely worth the effort, as The Back Room has played host to some of the most famous actors and gangsters of the Prohibition era and boasts a swanky 1920's atmosphere. From hosting birthday parties to a casual night out, it's the perfect spot for adding a little glamor to your Manhattan visit.
Blind Barber
Doubling as a barber shop by day and a speakeasy by night, the Blind Barber is famous for hosting fun dance parties with live DJs. With unique cocktails and a casual, laid-back vibe, it's also a great spot for having good conversations with friends. Visitors must walk through the barbershop and back room at 339 East 10th Street to reach the speakeasy at night. During the day, you can enjoy a free (non-alcoholic) cocktail along with a haircut or shave.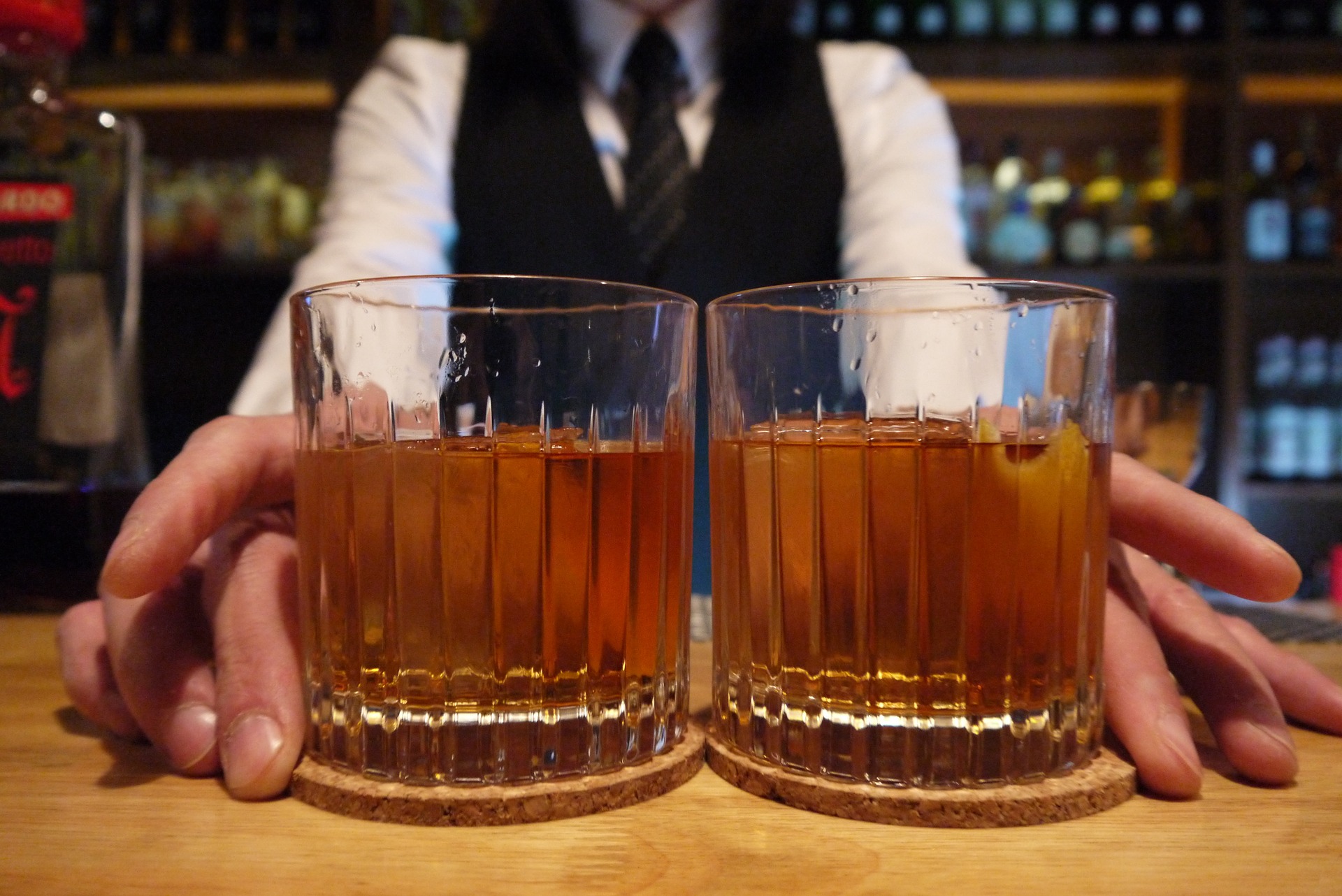 The Garret
Located at the back of a Five Guys restaurant at 296 Bleecker Street, The Garret has become a hot spot around the Manhattan area. With an impressive and fun cocktail menu, an exclusive Five Guys burger menu that can't be found anywhere else, and a loft with skylight windows and industrial feel, this speakeasy simply has it all. To enter, head to the back of the restaurant where a bouncer is standing guard at the base of a staircase and head up the stairs.